Posts Tagged 'Human Rights Centre'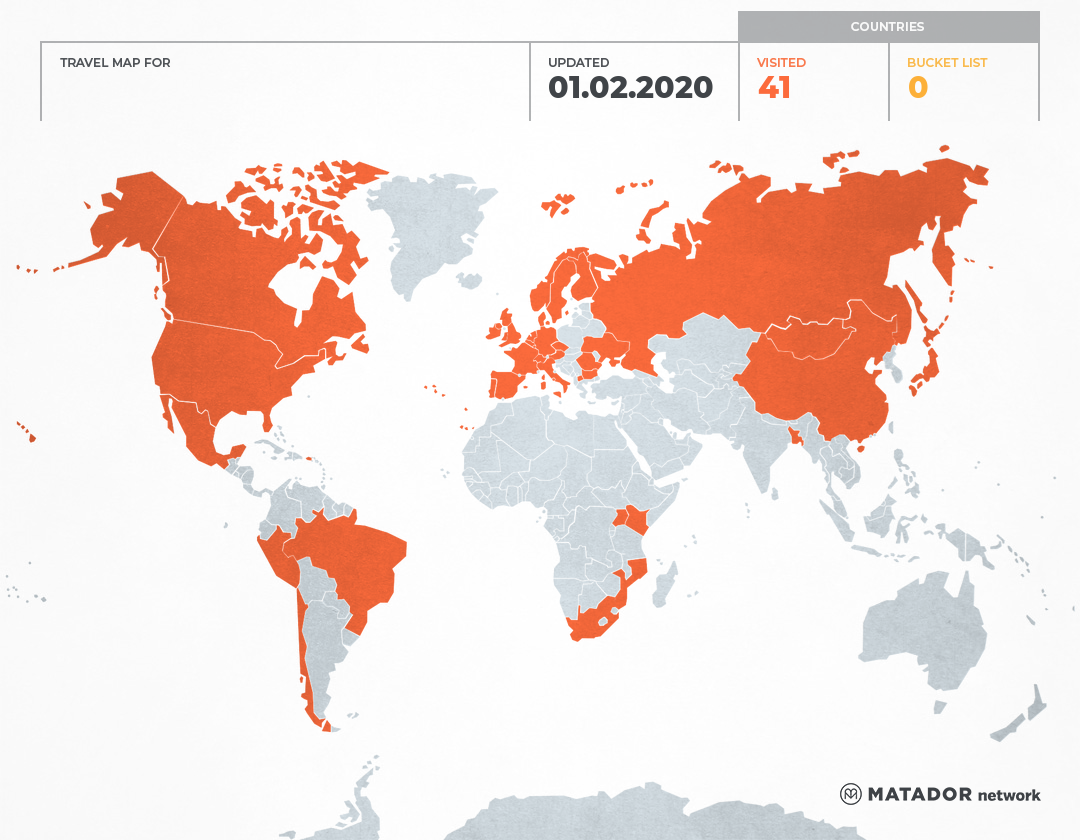 The past 21 years at the University of Essex have allowed me to explore the world in ways that were never imaginable when growing up in the United States. Work in the Department of Government, Human Rights Centre, and the Institute for Democracy and Conflict Resolution has sent me to over 35 countries for keynote speeches, capacity building, workshops, seminars, conferences, and some down time. I am very grateful for all these opportunities and for all the wonderful people I have met. This nice web-based piece of software allowed me to map my journeys and take stock of the parts of the world I have seen. I am also aware of the remarkable changes in the politics of these places that has allowed such engagement, and the nearly 140 countries that are represented on our University campuses. I take heart from this level of mobility and engagement; an increasing degree of connectedness can only be good for enhancing mutual understanding, shared experience, and dampening down of the kind of intolerances that lead to convict. As I catalogue in my recent TedX talk, the world has seen a secular decline in conflict and military coups, and a gradual improvement in the protection of civil and political rights.
Todd Landman has been to: Austria, Bangladesh, Belgium, Brazil, Bulgaria, Canada, Chile, China, Czech Republic, Denmark, Finland, France, Germany, Ireland, Italy, Japan, Kenya, Luxembourg, Macedonia, Mexico, Mongolia, Mozambique, Netherlands, Norway, Peru, Portugal, Puerto Rico, Romania, Russia, South Africa, Spain, Sweden, Switzerland, Uganda, Ukraine, United Kingdom, United States, Vatican. Get your own travel map from Matador Network.
This week I will be teaching four sessions on Quantitative Methods for Human Rights Research as part of the Essex Summer School in Human Rights Research Methods coordinated and run by the internationally renowned Human Rights Centre at the University of Essex. I first came to Essex as part of an ESRC-funded project on citizenship rights and social movements in 1993 and have since worked on the measurement and analysis of human rights, so it is a great to be able to take part in the summer school, which in its first year has attracted 50 participants.
I thought I'd share some of the content for my sessions:
Designing Quantitative Research
Counting Human Rights Violations
Standards and Surveys
Socio-Economic & Administrative Statistics
My approach is guided by the idea that any good research project in human rights must founded on a well specified set of research questions. The ways in which the research questions are formulated have a direct bearing on the type of methods that ought to be adopted; a basic point that applies equally to qualitative and quantitative approaches. For me, all good research projects should be guided by following three key questions:
What do you want to know?
How are you going to find it out?
How would you know if you are wrong?
The last question is crucial since it implies a set of conditions that ought to be met if the main proposition of the research is in fact true. The research should be designed in such a way to test the main proposition and to identify ways in which evidence supports the argument. As researchers, and especially as human rights researchers, we have to know when we might be wrong. With this basic set of principles in place, a good project should have the following components:
Defining the scope of the research
Developing propositions
Collecting evidence
Analysing evidence
Presenting findings
Discussing implications
These components naturally suggest ways in which quantitative indicators and quantitative analysis are used to provide evidence in a human rights project and can answer questions pertaining to historical trends, patterns of development in human rights protection between countries, and the testing of hypotheses concerning the ways in which human rights are violated (or could be better protected). The sessions will also take advantage of the
ESRC-funded Human Rights Atlas
, which collates basic country statistics, legal commitments and human rights measures for all the countries of the world between 1980 and 2008 (now being updated to 2012).
The sessions will finish with my own summary as follows:
Problem definition is paramount
There are multiple categories and dimensions of human rights
There are multiple measures of human rights
There are multiple methods for analyzing human rights
Quantitative methods provide certain kinds of answers to certain kinds of questions
Evidence of intentionality is hard to establish
Evidence of tendencies, differences, and disproportionality support human rights-based approaches
Multivariate analysis can show attribution and contribution
Law and statistics can be mutually reinforcing for human rights advocacy
I am really looking forward to meeting everyone this week and getting to learn more about the projects that they are working on with a view to making them stronger.
***********************
UPDATE
Here are some pictures from the event: