I am absolutely delighted to have crafted a new show entitled An Evening of Mindful Magic.
As an Academic Magician, I see magic as useful medium and means of communication for us to contemplate life's bigger questions.
I have spent my entire life studying people and books, and have had the opportunity to travel around the world to discover new insights, lesser-known subjects, and in some cases, arcane secrets about the world.
I think of mindfulness in three ways.
First, I am keen that we all remain mindful of what we say and how that might affect those with whom we interact. It is often quite extraordinary how we remain unaware of the impact of what we say to people. Remaining mindful and developing empathy for those with whom we interact is a great first step to wisdom. I hope through the show that this notion is evident.
Second, my own demonstrations on display during the show are 'of the mind', which is to say that which you will perceive I am doing is a function of all five of your senses, but some of what you experience may actually feel like a sixth sense. Everything we experience is processed in our minds, and if we imagine we are all part of the 'shared community of human minds' as renowned neuroscientist Raymond Tallis believes we are, then perhaps we can enter that community together at least for the passing moments of the show.
Third, there is much in the press and public domain these days about 'mindfulness' or that state of the mind that allows us to live in the 'present moment'; to not stand in the middle of the 'rush hour' of life, but rather to take a position on the pavement, detach ourselves from the distraction of the traffic in our lives, and find that inner calm. Being 'ever present' is something that holds great surprise across many moments in the show.
We will explore many themes together that touch on many topics currently at the forefront of the public's mind. I rather like to see these topics as questions rather than anything approaching solid answers.
How much do we know, and how confident are we in knowing it?
What is hidden in plain sight?
Why do we use the words we use and how do we know what they mean?
Is there a mathematical world 'out there' waiting o be discovered?
How do we make deductions and why does that process matter?
How do we know what is right and what is wrong?
What memories from your life are important and do your remember them accurately?
These and other questions are explored in a highly interactive, dynamic and energetic show with many surprises and many inexplicable demonstrations that will certainly leave you agog!
The show has its debut at the Djanogly Theatre, Lakeside Arts at the University of Nottingham on 20 and 21 January 2016. For this show, all the proceeds will be donated to alzheimer's research; an issue area that is very close to my heart.
So, prepare to be mesmerised, mindfully, of course!
Full details can be found here:
'Podcasts embody what is arguably the essential promise of the Internet: a means for surprising, revealing, and above all ennobling encounters with people, things, and ideas we didn't know.'
Jonah Weiner, blog for Slate 'Toward a critical theory of podcasting'.
~
For the last 25 years I have been working on human rights problems. I have applied theories and methods from the discipline of political science to empirical analyses that have involved single countries, small groups of countries, and all the countries in the world. This work has been underpinned by a commitment to making the best inferences possible with the evidence that has been collected.
I have published widely on how and why comparative methods can and should be applied to the study of human rights. I have examined empirical relationships between the struggle for citizenship rights in authoritarian Brazil, Chile, Mexico and Spain; between the international law of human rights and the protection of human rights; and between different forms of inequality and the violation of certain sets of human rights. My work is now focussed on the ways in which human rights are framed and how that framing affects our readiness to find culpability of alleged perpetrators.
Throughout my pursuit of this research I have had the opportunity to travel to 38 different countries to participate in conferences, workshops, seminars, and training activities where I have worked with a wide range of local, national, and international stakeholders from governments, international non-governmental organisations, inter-governmental organisations, academic institutions, and private sector companies. This work has led to my involvement in a wide network of individuals who are dedicated to producing sound evidence on human rights.
They apply empirical theories and methods to well crafted research questions at different levels of analysis with the intent of making the world a better place. They measure and compare human rights practice; they interview individuals and groups about human rights experiences; they test hypotheses about important relationships between human rights and other explanatory factors; and they try to make their findings relevant and salient to policy makers and practitioners working in the human rights and broader international community.
The research and policy outputs of this work often comes in the form of the written word: articles, books, and reports that set out the aims and objectives of the research, the specification of the research questions, the review and articulation of the relevant theories and literature, the specification of hypotheses, the presentation of data, methods and analysis, and a discussion of the implications of these findings for the advance of human rights. These outputs are a vital part of the pool of knowledge that is being created by human rights scholars and practitioners; however, as a means of communication, they can still remain quite limited in their ability to reach key audiences.
To address this limitation, I am joined by a great team to bring you an exciting new venture we call The Rights Track. With generous funding from the Nuffield Foundation, The Rights Track will provide a free web resource with podcasts from leading empirical human rights researchers drawn from my own networks and those of others with a view to sharing motivations, findings, and implications of this research for a wider community of interested people. Podcasts are an excellent medium of communication, which capture the human element of knowledge creation, since we can hear scholars and practitioners in their own words talk about why they do what they do, what they do, and why what they do really matters for the world. I enjoyed making my own podcast series and this project is a natural extension of that work.
Podcasts can be downloaded, saved for later, and revisited while you are at home, on the move, and traveling abroad. And as a form of communication, podcasts are now more popular than ever. Last year, Apple said subscriptions of podcasts through iTunes reached 1 billion. RawVoice, which tracks 20,000 shows, said the number of unique monthly podcast listeners has tripled to 75 million from 25 million five years ago so, in that respect it's clearly a fantastic platform for reaching a wide and diverse audience. I am thus really pleased to post this blog on international podcast day!
I will host the podcasts and engage with this group of human rights analysts in ways that tease out answers to these key questions on motivation, analysis, and impact of their work. My efforts are joined by former BBC journalist and founder of Research Podcasts Christine Garrington who will produce the podcasts, and web designer Paul Groves who will build the platform for the project and support the hosting of all the content in the most accessible formats possible. The podcasts will start being made available to the public on International Human Rights Day on 10 December 2015.
The project is currently working on developing the web resource (CLICK HERE) and inviting leading analysts to participate. It has its first guests lined up who I will interview this autumn in preparation for our launch in December. I am really excited to bring this new and important resource to the public domain! I hope you join me and tune in!
You can follow us on Facebook, Twitter, and Periscope.
For my transition from my 22 years at the University of Essex to my new role at the University of Nottingham, I spent a much-needed week in Wales with family. I have been coming to Wales since the mid-1990s and it never fails to impress me; however, this visit to mid-Wales, where I have been many times before, gripped me in ways I had not experienced hitherto.
We started our week with a home cooked dinner on the deck prepared by our dear family friend with a stunning view of the surrounding trees and mountain. The buddleia were in full bloom, the pine air was fresh, and the mountain had its typical immovable permanence coupled with the changeable contours, grazing sheep, and mesmerizing colours.
We had few plans for the week and allowed the weather to be our guide. As it happened, there was little rain and mild, partly sunny days that afforded us ample time for long walks with the dogs, an afternoon on the beach, a great ride on a restored steam train, a long walk inside a disused mine, and yes a Mexican breakfast in a small mining village just off the A487 called Corris.
We began our week with a mooch about Machynlleth, which is a gateway to the delights of mid Wales with Aberystwyth to the South, Aberdyfi (Aberdovey) to the South West and Dogellau to the North. The serpentine roads take you through the valleys and bring surprises at every turn. Our foray into Mach included a great visit to Ian Snow, a wonderful shop with a mélange of worldly goods ranging from beautiful quilts and throws to incense and small wooden boxes (my magical mind races every time I see all the boxes).
We visited the antique shops, charity shops, and a great bookshop with a careful selection of volumes on politics, poetry, literary fiction, art, photography and philosophy.  I picked up a copy of Adam Ford's The Art of Mindful Walking, which seemed hugely apt given our daily walks in the valley near our cottage. I also acquired a copy of Philip Ball's The Devil's Doctor, which is a great biography of Paracelsus and most suitable for my interest in scholar magicians.
Our days in the cottage involved gentle mornings of coffee, games and reading (I started the amazing Luminaries by Eleanor Catton). We struck out every morning with our dogs Phoebe and Derek, our beloved rescue dogs from Romania using the back road between Ceinws and Corris with gentle slopes, a canopy of pine trees, and the sound of the rushing river. Ford's essays about mindful walking remind us to 'be' present and to be 'in' the present, fully aware of all that we are experiencing in the here and now. The view across the Corris valley is spectacular, with sheep dotting the pastures below, the mountains ever watchful, and the village with its slate dwelling tendrils reaching into the foothills; providing a warm invitation for weary walkers and thirsty dogs.
Corris is a fascinating place. It is nestled in the valley and site of the 19th century slate trade. The houses are a mix of small slate cottages to more grand affairs, situated along the mountain stream. The Institute is a social meeting place with a post office, second hand bookrack, wainscoted walls, a good sized hall, and photos from the history of Corris. For us, the real gem was Andy and Adam's Café and Shop. Smallholders and proprietors, Andy and Adam offer a superb café with strong coffee, home made food, and a wide range of foods. The café has transformed Corris and has become the main feature of the village. All the residents and visitors were so friendly and laid back. We enjoyed several mornings there and on our day of departure, we savoured the Mexican breakfast, complete with a dish of baked eggs, mixed vegetables, potatoes, Chorizo, jalapeños, and sour crème and coriander.
Corris also has a full working steam train, restored through the dedicated efforts of a network of volunteers.   We took it a few years ago and it was delight to ride the rails again. The volunteers were excellent, and the dogs had a blast. The short seven-minute journey takes you through the valley and then to a new car barn and old engine shed. The team has aspirations to reinstall the track all the way to Machynlleth and operate a new passenger service. We learned about gravity trains and horse drawn trains, as well as the new diesel engine shipped from Germany that is now being made ready for travel.
The Dyfi Valley is extraordinarily beautiful and we made our way to Aberdyfi beach one afternoon. The built up area is great for supplies (and fish and chips), but further along the estuary, you can park, cross the tracks and golf course, and then get to a wonderful wide expanse of sparsely populated beach. It allows dogs and it stretches on for miles. The sea is blue green, and the sand dunes mark out an undulating coastline with the mountains in the distance. The wind blows quite forcefully, but we enjoyed lounging in the sun, making a sand castle and collecting stones and shells. There is a great virtue in slowing down, resting, and contemplating the natural beauty that surrounds us, and this beach did not disappoint. It brought back fond memories of lazy summers at Broadkill Beach Delaware as a child, with its rustic setting, natural surroundings, and hours of fun. We came back to the beach the next day with our dogs and those of our friend, for a brisk walk late in the day, which was magnificent. The contrast between our afternoon of sun and sea, and this rather colder affair was quite marked.
Towards the end of the week, we ventured to Llanidloes, which is a fascinating town 19 miles inland from Machynlleth. The journey is steep, treacherous, but simply beautiful. The weather afforded us great views as we traversed the heights of the local landscape. The town itself is buried deep in a valley, as it suddenly springs upon you after what seems quite a long time climbing up steep inclines and then hurtling down through bendy valleys. I felt like this is town that time forgot. The storefronts, facades, and architecture are largely untouched from the middle of the 19th Century. There are great shops, cafes, antique collections, and a wonderful bookshop with whole barn full of second hand books.
We topped off the week with home made lasagna in the conservatory with tea lights, beer and wine, and of course, a little mindful magic. For the more pensive and contemplative of us, Wales offers such a magical escape from the bustle of daily working life. The run from January to August had been a brisk one with many challenges and successes at Essex; however, the promise of this magical place kept me focused on completing my tasks and then letting go. The sights and sounds of this little corner of planet earth are simply fantastic. It draws us back each year and always serves up something new. This week was very special as it is a transitional period full of hopes, dreams and new (and as yet unknown) opportunities. It is also a period for reflection on that has been, taking stock of achievements and wonderful experiences. I remain ever so grateful for all the life offers and hugely optimistic for the future.
After 22 years at the University of Essex, I have decided to move on to pastures anew. I am excited to have been appointed the new Pro Vice Chancellor for Social Sciences at the University of Nottingham from 1 September 2015.
This opportunity would not have been possible without the many and incredible opportunities that I have had at the University of Essex. I came to Essex to work as a senior research officer on a project funded by the Economic and Social Research Council on the comparative analysis of social movements and citizenship rights in Brazil, Chile, Mexico and Spain.
Armed with a large duffle bag, a trombone, and a few magic tricks, I arrived at Heathrow in September 1993 and began a journey that I never dreamed would have been possible. I was originally invited to stay in the UK for one year and what transpired was a full academic and professional career, family life, and an adventure that has seen me travel to over 35 countries around the world working on development, democracy and human rights.
The original project yielded a book with Oxford University Press and a journal article in the British Journal of Political Science, a comparative textbook with Routledge (three editions, a Spanish edition, and a 4th edition on the way), and a career path that has focused on the measurement and analysis of human rights. Since these early years at Essex I have continued to publish books, articles, and reports, as well as engage in a wide range of international consultancy projects and commissioned research.
The intellectual environment at Essex combines attention to the rigorous analysis of the social and political world with larger normative concerns over the good life and human well being. Before becoming the Executive Dean of the Faculty of Social Sciences at Essex in August 2013, I worked for years in the internationally renowned Human Rights Centre, directed the Centre for Democratic Governance, and directed the Institute for Democracy and Conflict Resolution.
I had incredible mentors and colleagues who helped me develop my thinking and writing in ways that allowed me to produce scholarly and practical work that addresses real world problems that continue to confront the world today. From advanced statistical analysis to the finer points of international law, colleagues at Essex have been generous with their time and sharing of their spirit for advancing cutting edge research that really matters.
In addition to the fantastic research pursuits at Essex, I have also had the opportunity and privilege to teach and work with so many students who have gone on to successful careers in academia, government, IGOs, NGOs and private corporations. The alumni community is huge and globally dispersed in ways that never cease to amaze me. I arrive in a country and there always seems to be an Essex graduate there doing something amazing. I have taught ex Soviet military officers, activists from Chiapas, government officials from Thailand, and NGO staff from Mongolia, among many others too numerous to count.
Since August 2013 when I took up my role as the Executive Dean, I have witnessed and taken part in an extraordinary transformation of Essex. Embracing the vision and values set out by our founding Vice Chancellor Albert Sloman, our new Strategic Plan crafts a new direction for the University that combines growth with excellence in research and education. Our colleagues are working at a level that it is hugely impressive with superb REF 2014 results that have placed us in the top 20 in the UK for research intensity (4th in the UK for the social sciences), a growing number of Fellows of the Higher Education Academy, great student satisfaction and the construction of fabulous new buildings for our staff and students. Essex is really going places, and I have been proud to have contributed to its recent success and renewed vigour.
Without this latter experience of working with academic and professional services in the Faculty and the wider university community, I could not have developed the knowledge and skills to take on the role at Nottingham. Partnership working and drawing down expertise from the academic staff and professional services lets us plan and grow for the future in ways that should be a model for other universities in these challenging times of change.
Essex also gave me the space to be The Academic Magician with many opportunities to share my approach to magic, which sees it as an apt performance medium to engage our minds in life's fundamental questions. The pinnacle of my magic at Essex came in this academic year, our 50th year, with my celebratory show Then and Now, which I performed for over 450 people in the wonderful Lakeside Theatre in the autumn term of 2014. From its radical past to its amazing future, the University and its departments provided the perfect substance for an engaging evening of coincidence, synchronicity, mind reading and inexplicable predictions, all couched in my own transatlantic mirthful sense of irreverence.
I now join a university that has a remarkable number of fundamentals in place, campuses in the UK, China and Malaysia, and an array of intellectual capacities that are aligned with my own interests. The schools in the faculty include politics and international relations, sociology and social policy, geography, law (with a human rights law centre), economics, Chinese studies, education, and business. I have made the UK my home and I am excited to move to the heart of England to work at a truly global university, whose aspirations are exciting and motivating.
I would like to extend a very warm and heartfelt THANK YOU to all at Essex and to all who have passed through Essex with whom I have engaged in some way. It has been truly life changing.
Keep on challenging convention…
Brazil torture report adds to global shame and highlights need for accountability
By Todd Landman, University of Essex
As the world digests the findings of a report on the way the US has treated detainees suspected of terrorism, Brazil has owned up to similar abuses of its own citizens.
The Brazilian Truth Commission has confirmed that 400 people were tortured in secret detention centres under the military regime that was in power between 1964 and 1985. More than 200 of them were never seen again after their detention. However, the commission adds that these are just the cases that can be proved – the actual total is likely to be higher.
The fact that these two reports have been published practically in the same week should offer cause for reflection around the world.
Both provide gruelling and gruesome detail about what a state does as it attempts to counter a terror threat. They confirm that coercion and repression have been tools of statecraft for a very long time.
The emergence of democracy and the development of international human rights law is predicated on the philosophical, legal and moral constraints that states ought to place on themselves when it comes to human dignity. The authoritarian regimes of Latin America might be dismissed as illegitimate – but have Britain or the United States behaved any better?
Owning up
Brazil's military regime remained in power for 21 years and it took a further 20 years for a truth commission, established by the president, Dilma Rousseff, to reveal what had been going on at the time. The findings were announced by a tearful Rousseff, who was herself a victim of torture under the regime.
The Senate Report on the CIA programme of enhanced interrogation in the post-9/11 era includes details of secret detention centres, cruel and inhuman treatment, extraordinary rendition and waterboarding.
It tells of 119 detainees and 49 people subjected to "enhanced interrogation techniques", more than 20 of whom yielded no actionable intelligence.
JBrazito, CC BY
While the debate about whether torture even works as a method for extracting information still rages, the key point is that torture is utterly unacceptable. It is what lawyers call a non-derogable right – one that cannot be violated even if a state faces an existential threat.
The War on Terror, as articulated by the Bush administration, was justified by references to perceived threats that ranged from the imminent to the existential. The atrocities of 9/11 fall very close to the category of existential threat. But even under circumstances as severe as these, torture is still prohibited.
The military regime came to power in Brazil with a mission to reorganise Brazilian society to defend it from communist subversion – which it framed as a terrorist threat. Those who were detained were part of the organised left, popular groups – and those who were merely associated through networks of family and friends, but were unrelated to political opposition. Mere suspicion could lead to years of detention and torture.
All in it together
Many of the military personnel implicated in the atrocities of Brazilian regime received training in counter-subversion techniques in the School of the Americas at Fort Benning in Georgia, in Panama, and – as the Brazilian report reveals – in the UK.
The use of extraordinary rendition is also common to both. The system used by the US to circumnavigate human rights law has its roots in Brazil and its alliance with other authoritarian states in the 1970s.
Back then, there was a network of mobility for terror suspects in the region, known as The Condor Operation. Just like in the post-9/11 rendition network set up by the US, the Condor Operation facilitated the movement of suspected subversives between secret detention centres for enhanced interrogation.
Moral high ground
Democracies – including the US and the UK – have laid a historic claim to being based on a set of fundamental rights and rule of law that separates authoritarian regimes. These are claims grounded in the ideals articulated in the Magna Carta of 1215, the Declaration of the Rights and Duties of Man, the Declaration of Independence and the US Bill of Rights.
Democratic states also supposedly stand for the principle of accountability – where wrongs committed in the name of the state can be challenged by ordinary citizens, civil society groups and other states which adhere to the same principles.
The two reports published this week show that through vigilance, patience and meticulous efforts at documentation and analysis, the long tail of human rights accountability can come back to haunt those with the hubris to think that these principles simply do not apply to them.
We have seen this before. The 1998 detention and subsequent ruling on the accountability of Augusto Pinochet of Chile, the domestic trial of General Efrain Rios Montt of Guatemala, and the reopening of the 1989 case of the murdered Jesuits in El Salvador are all cases in which principles of human rights and universal jurisdiction seek accountability for gross human rights violations committed in the name of the state.
The promise of human rights in this sense is not some ideal nirvana dreamt up by enlightened philosophers, but a tool to hold individuals and states to account for their actions. Human rights instruments provide incremental and methodical ways to constrain us from the worst forms of our own behaviour.
This sentiment was captured in dramatic fashion by the US senator and former Republican presidential candidate, John McCain, in his support for the Senate report and in his dissent from the Republican response to the report.
A victim of torture himself when a prisoner of war in Vietnam, McCain argued passionately that: "the use of torture compromises that which most distinguishes us from our enemies, our belief that all people, even captured enemies, possess basic human rights."
Processes of truth telling such as these comprise a broad acceptance of what has happened, which can then be followed by retribution (prosecution and punishment), reparation (payments to those directly affected), or a longer process of reconciliation. The release of these two reports represents the first stage in this process.
Once the reality of what has happened sinks in, the more difficult steps begin.

This article was originally published on The Conversation.
Read the original article.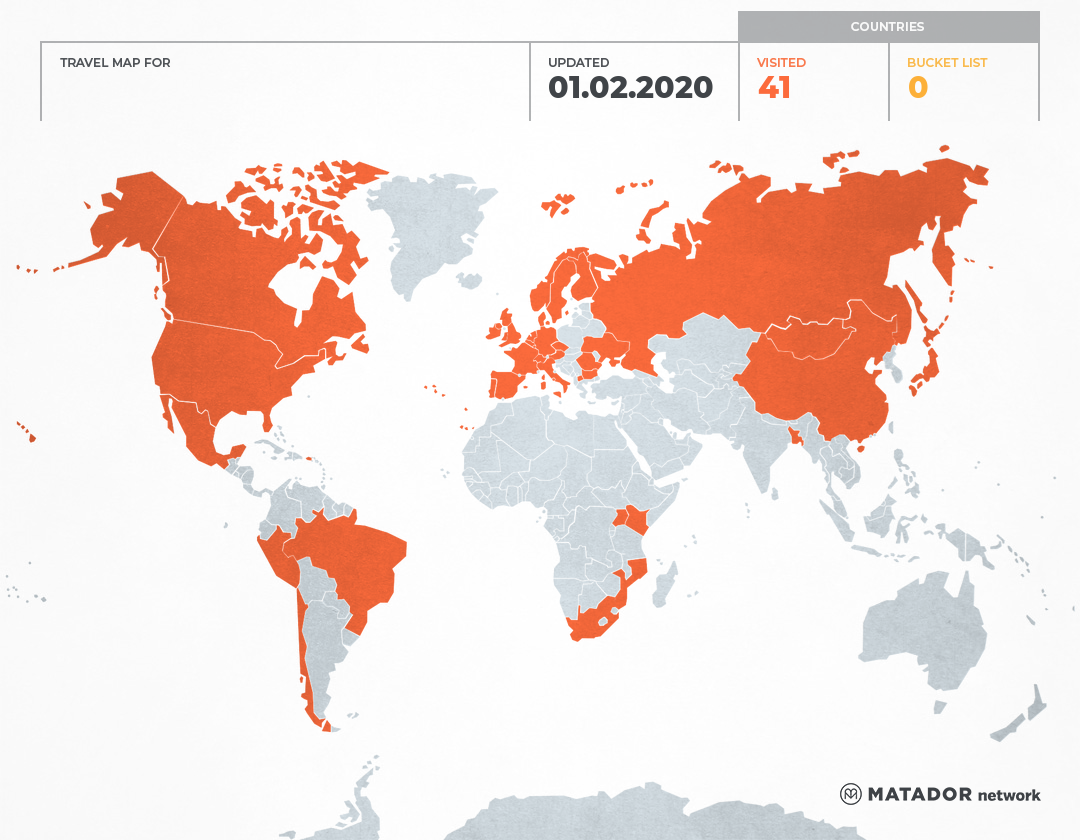 The past 21 years at the University of Essex have allowed me to explore the world in ways that were never imaginable when growing up in the United States. Work in the Department of Government, Human Rights Centre, and the Institute for Democracy and Conflict Resolution has sent me to over 35 countries for keynote speeches, capacity building, workshops, seminars, conferences, and some down time. I am very grateful for all these opportunities and for all the wonderful people I have met. This nice web-based piece of software allowed me to map my journeys and take stock of the parts of the world I have seen. I am also aware of the remarkable changes in the politics of these places that has allowed such engagement, and the nearly 140 countries that are represented on our University campuses. I take heart from this level of mobility and engagement; an increasing degree of connectedness can only be good for enhancing mutual understanding, shared experience, and dampening down of the kind of intolerances that lead to convict. As I catalogue in my recent TedX talk, the world has seen a secular decline in conflict and military coups, and a gradual improvement in the protection of civil and political rights.
Todd Landman has been to: Austria, Bangladesh, Belgium, Brazil, Bulgaria, Canada, Chile, China, Czech Republic, Denmark, Finland, France, Germany, Ireland, Italy, Japan, Kenya, Luxembourg, Macedonia, Mexico, Mongolia, Mozambique, Netherlands, Norway, Peru, Portugal, Puerto Rico, Romania, Russia, South Africa, Spain, Sweden, Switzerland, Uganda, Ukraine, United Kingdom, United States, Vatican. Get your own travel map from Matador Network.
There's no escaping the data: African Americans face injustice at every turn
My new article from The Conversation under creative commons licence.
By Todd Landman, University of Essex
Following the decision by a grand jury not to indict St Louis police officer Darren Wilson for fatally shooting teenager Michael Brown, it has been suggested that the incident is far from a special case. I agree entirely. Ferguson is completely consistent with longer term trends in data about crime and the criminal justice system in the United States.
A variety of studies show that there continues to be disproportionate maltreatment of African Americans at different points within the criminal justice system, including stop and search, arrest, conviction, sentencing, and killing.
This disproportionality occurs over and above the long-term trends in black crime rates. Arrest rates are higher, conviction rates are higher, custodial sentences are made more often and for longer durations, and confrontation with the police results in a higher rate of killing.
Arguments that African Americans commit more crimes miss the point. Even when they do commit more crimes, their treatment by the justice system is markedly worse than for other groups in society who also commit crimes.
A recent study from The Sentencing Project provides a number of disturbing findings that support this view.
The study showed that white Americans have a much stronger "punitive mindset" and are more likely to favour the death penalty. On top of that, they overestimate the amount of crime that is actually committed by non-whites. The study also shows clear evidence of the unequal enforcement of laws and a media bias that leads to greater coverage of crimes against white victims.
Behind the numbers
This tells a story of systemic problems in American society and the criminal justice system. These problems serve as inconvenient truths in a country founded on principles of equality, the protection of fundamental rights, and the rule of law.
Those who recognise this statistical portrait of America see within the data a story of endemic racism and discrimination, where the underlying patterns suggest intention to treat black Americans differently than others (the study also shows a similar set of findings for Hispanic Americans).
Data of course cannot show intentionality but the kinds of patterns that are observed could not be produced by mere chance alone. Michael Brown and Darren Wilson were not brought together by random chance which then resulted in a coincidental outcome of Brown's death. There are systemic and individual factors at play, which make the Brown case much like other cases that produce the kind of data analysed by The Sentencing Project.
Ferguson is in the eye of this storm but this happens all over the US.
Those who do not embrace the data or agree with the statistical portrait of America prefer to blame the victim and focus on the the personal drivers and motivations for criminal behaviour. They then claim the outcome of confrontation with the police is unfortunate but not surprising. On this view, it is Brown who is wrong. It is Brown who was the criminal and it was Brown who should not have not behaved like Hulk Hogan or a demon.
What is to be done?
In the despair over the grand jury decision, protesters have called for a judicial response. It was welcome news then that Attorney General Eric Holder and the President Barack Obama have ordered the Department of Justice to continue to investigate the case. But wider reform is also needed, including education, social welfare, police training and re-balancing of what is perceived as an unjust and unfair system.
I have seen similar patterns of abuse in many countries outside the US, and I have seen attempts at judicial reform to redress the worst forms of abuse.
Brazil, for example, has had notorious problems with police brutality, where patterns of abuse have shown remarkably disproportionate use of force. A new study shows that reforms aimed at increasing levels of career satisfaction, greater diversity within the ranks, and community-based policing have reduced the propensity to use excessive force. Capacity building and training programmes can also have a positive impact.
Such reform efforts are not without their problems, but I do hope that Brown's death and the movement it has sparked provide a renewed opportunity for the US government to tackle inconvenient truths in a way that paves a better future for all.

Todd Landman receives funding from the Economic and Social Research Council, Innovate UK, the European Commission and the International Institute for Democracy and Electoral Assistance.. He is affiliated with American Political Science Association, Political Studies Association, and the Royal Society of Arts.
This article was originally published on The Conversation.
Read the original article.
I am really excited for my new show, which draws on my lifelong love of magic and my deep appreciation of historical mysteries, the unexplained, and the unknown.
Coming in 2015, The Magic Menagerie is a parlour show steeped in mysteries from a bygone era, where lives crossed paths, people disappeared from social life, and deception was commonplace.
The show will have its debut on 7 February 2015 at the Milton Theatre in Huddersfield, a perfect venue housed in a converted Victorian church with an intimate seating arrangement for full participation.
Yesterday 21 October 2014, the University of Essex was host to an independently organised TED event, known as TEDx. The theme of the day was 'Promise through research'. In following the TEDx guidelines, the format was for our speakers to present an accessible talk on a key theme from their own research that addresses the question of promise or offers promise on some issue.We also had a selection of pre-recorded TED talks that fit our chosen theme.
Scheduled across four clusters, we had talks on human rights, multiculturalism, a working women's charter, technology and the regulation of war, modelling complex and big data, public faces and new technology, the breakdown of authoritarian regimes, solutions for dyslexia, feeding the world, brain drain, moral disagreements and citizenship, and equality in the world. It was fantastic to see Essex colleagues participating with a live audience of Essex students and a live streamed audience across the internet.
The cross cutting themes of humanity, opportunity, constraints on authoritarianism, liberation, struggle, and promise were all on display with timely examples and provocative claims based on firm research and analysis. The University of Essex will in due course will be releasing some of the talks on line as per the TED guidelines and practice. An excellent day featuring amazing individuals.
The full video recording for the talk is here:
During a performance this past Sunday, I sat with a guest during an interval and discussed her interest in magic. She told me that her father used to teach her card tricks and would sit with her for hours talking about magic. As she recounted this time in her life with me I could sense the real emotional impact of this experience. A young girl being taught the protected secrets of the magician. It clearly had a long lasting effect on her as she was reliving much of it while watching me perform and taking part in one of my demonstrations of the uncanny, inexplicable and 'acausal' connections between two events.
My life in magic has been similarly emotional and for similar reasons. My father sat with me and as we devoured a collection of magical tomes and worked out how to do the hundreds of tricks contained within. He made little close up magic tricks for me, a vanishing and production box, as well as converted an old gramophone cabinet into a magic stand for my budding magical career.
I have become quite interested in the origins of magic in people's lives among magicians as well as non-magicians who have had an early exposure to the wonders of magic. In my book project The Magiculum, where I asked a group of magicians to address precisely this point, I saw a common theme around the influence of fathers in the formation of a magical interest and the development of a magical identity. Fathers often had a few tricks and stories that they would share with their children at special times, and these create such strong emotional memories. We see the hands, the objects, the effects. We remember the thrill of the tale and its climax, even if we have heard it a hundred times.
Any re-enchantment of the self comes from memories such as these that allow us to continue to have an open mind; to allow us to speculate and believe in that which others say is impossible. Her story was a mixture of fondness with a touch of sadness, but the emotive power of magic is something I keep seeing and I am glad that in my own small way I am one who continues to evoke it.